1st Avenue Condominiums is the finest luxury rental property
Grand Rapids has to offer
The comforts of home in upscale style and maintenance free living.

Located in the heart of downtown Grand Rapids Minnesota, these exclusive one, two, and three bedroom rental condo units offer more convenience and amenities than other apartments in the area. With a convenient "heart of the city" location, you're within walking distance or an easy commute to local business, shopping, and restaurants.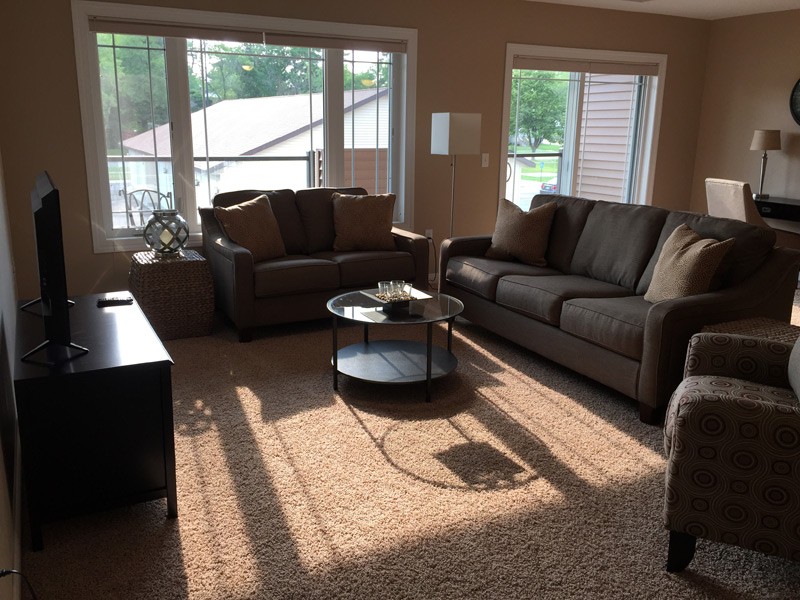 1st Avenue Condominiums was designed by a local ownership group to bring a new level of comfort and accessibility to the Grand Rapids community. Their vision is to provide a well-appointed, comfortable living environment to residents, featuring quality construction and detailed craftsmanship.  It's all here for you to enjoy. The privacy, peace and tranquility you deserve awaits you.  There are no age restrictions, and we offer family and pet (size/weight restrictions) friendly units. Lease today and live in luxury tomorrow!
Amenities: Each unit contains:
Granite countertops in kitchens and bathrooms
Washer & Dryer
Dishwasher
Full size stainless steel appliances
Glass cooktop stoves
Master bedroom suites in most units
Garage, optional ($80 per month)
Condominium style floor plan